The Institute of Reverential Ecology
Organizations Cooperating with
The Institute of Reverential Ecology
---
Resurgence Magazine
connecting you to a world of art, ecology and culture
Some of the most outstanding writers and thinkers of the ecological and spiritual movement across the globe contribute to Resurgence magazine such as
---
Santa Barbara, California -- www.worldculture.org
The Institute of World Culture aims to promote universal brotherhood and foster human fellowship among all races, nations and cultures. The Institute offers a congenial environment for the contemplation and enjoyment of the rich heritage of human culture. Discovery of this heritage includes a search for the promise and possibilities of the civilization of the future. To promote its aims, the Institute presents a variety of seminars and cultural events highlighting classical and contemporary themes. It also sponsors discussion groups on the sciences and philosophies, ethical and psychological perspectives and the arts and crafts of past and present humanity.
---

EarthLight Magazine -- eco-spirituality -- www.earthlight.org
"EarthLight is the magazine to read if you are concerned about the fate of the planet, and have a sense that, at its root, this is a profoundly spiritual issue. With lively articles from a wide spectrum of thinkers in touch with the cutting edges of ecological consciousness, EarthLight is an efficient way to keep one's thinking co-evolving with the best ideas of our time."
---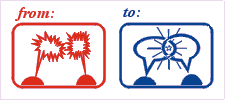 Cooperative Communication Skills
Extended learning Community
Our world faces a rising tide of complex problems, which we are trying to resolve with the same not-so-great communication skills that have helped to perpetuate two thousand years of war, slavery and oppression. www.newconversations.net offers visitors a wide range of free teaching and training materials that explore the journey from coercion to cooperation. These alternatives include compassionate listening, conciliatory self-expression, creative questioning, radical gratitude and other leading-edge topics.
---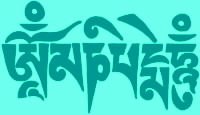 Karuna Books Online Publishing
a global public library on compassion, creativity and the spiritual quest
www.karunabooks.net
Welcome to Karuna Books, an on-line library of free PDF and HTML e-books and essays about issues of enduring human concern and aspiration, as well as featuring artists whose work opens up new avenues of perception. You will find books here about communication skills, reverence for life, new forms of prayer, conscientious objection to organized killing (war), and much more.

---

Liberation Theology online library and bookstore,
includes many free articles and a few free books,
plus many links to books at Amazon.com.
Liberation theology is an effort to think clearly about the meaning of religious faith in the context of oppression, war, poverty, inequality and environmental destruction, and to live a compassionate, courageous and life-sustaining response to those conditions, a response that not only addresses the needs of the injured and oppressed, but also works to change the structures and ongoing processes of injury and oppression.